Der ultimative Leitfaden für Vintage-T-Shirts
Vintage-T-Shirts – Eine Reise in die Vergangenheit der Mode

In den letzten Jahren haben Vintage-T-Shirts einen bemerkenswerten Aufschwung erlebt. Diese begehrten Stücke sind nicht nur ein Ausdruck von Nostalgie, sondern auch ein Zeichen für Individualität und Stil. Ob Bandshirts, Markenklassiker oder popkulturelle Referenzen – die Vielfalt der Vintage-T-Shirts ist grenzenlos. In diesem Blog erfährst du alles über die Geschichte, die besten Marken und wie du echte Schätze findest, um deinen eigenen Retro-Look zu kreieren.

Die Geschichte der Vintage-T-Shirts

Um die Faszination von Vintage-T-Shirts zu verstehen, lohnt sich ein Blick in die Vergangenheit. Bereits in den 1950er Jahren wurden T-Shirts zu einem beliebten Kleidungsstück. Mit dem Aufkommen von Rock 'n' Roll und Popkultur wurde das T-Shirt zur Leinwand für Bands, Marken und künstlerische Ausdrucksformen. In den folgenden Jahrzehnten entwickelte sich das T-Shirt weiter und wurde zu einem zentralen Element in der Modebranche.

Die besten Marken für Vintage-T-Shirts

Hanes: Eine der ältesten und bekanntesten T-Shirt-Marken, bekannt für ihre qualitativ hochwertigen und langlebigen Produkte.

Fruit of the Loom: Eine weitere etablierte Marke, die für ihre bequemen und erschwinglichen T-Shirts geschätzt wird.

Screen Stars: Diese Marke war in den 1980er und 1990er Jahren besonders beliebt und ist bekannt für ihre Band- und Filmmotiv-Shirts.

Champion: Ein Klassiker unter den Sportbekleidungsmarken, dessen Vintage-T-Shirts heute besonders gefragt sind.

Nike und Adidas: Die beiden Sportgiganten haben in den letzten Jahrzehnten unzählige T-Shirt-Designs produziert, die heute als Vintage-Schätze gelten.

 So findest du die besten Vintage-T-Shirts

Flohmärkte: Ein Paradies für Vintage-Liebhaber. Hier kannst du oft einzigartige Stücke zu Schnäppchenpreisen ergattern.

Secondhand-Läden: In diesen Geschäften gibt es oft eine große Auswahl an Vintage-T-Shirts. Manchmal findest du hier sogar Raritäten aus vergangenen Jahrzehnten.

Online-Marktplätze: Plattformen wie eBay, Etsy oder Depop bieten eine riesige Auswahl an Vintage-T-Shirts aus der ganzen Welt. Achte beim Kauf auf detaillierte Beschreibungen und Fotos, um Fälschungen zu vermeiden.

Tauschpartys: Tausche deine alten Kleidungsstücke gegen Vintage-T-Shirts und finde so neue Lieblingsstücke.

Kreiere deinen eigenen Vintage-Look

Mische verschiedene Jahrzehnte: Gib deinem Outfit eine einzigartige Note, indem du T-Shirts aus verschiedenen Jahrzehnten kombinierst. Eine 70er-Jahre-Jeansjacke mit einem 90er-Jahre-Bandshirt und modernen Accessoires ergibt einen unverwechselbaren Look.

Accessoires sind der Schlüssel: Vintage-T-Shirts lassen sich hervorragend mit Accessoires aus vergangenen Zeiten kombinieren. Denke an Retro-Sonnenbrillen, Hüte, Taschen oder Schmuck.

Layering: Schichte verschiedene Kleidungsstücke übereinander, um Tiefe und Interesse in deinem Outfit zu erzeugen. Probiere zum Beispiel, ein Vintage-T-Shirt über einem Rollkragenpullover oder unter einer Jeansjacke zu tragen.

Upcycling: Verwandle dein Vintage-T-Shirt in ein einzigartiges Design, indem du es aufschneidest, bemalst oder mit Patches und Stickereien verzierst. So erhältst du ein unverwechselbares Kleidungsstück, das niemand sonst besitzt.

Kombiniere mit aktuellen Trends: Integriere Vintage-T-Shirts in deine Garderobe, indem du sie mit aktuellen Modetrends kombinierst. Dadurch entsteht ein zeitgemäßer Look, der dennoch deine Liebe zur Vergangenheit zeigt.

Fazit: Vintage-T-Shirts sind einzigartige Schätze, die es ermöglichen, die Modegeschichte wieder aufleben zu lassen. Egal, ob du ein Fan von Bandshirts oder Markenklassikern bist, mit Vintage-T-Shirts kannst du deinen individuellen Stil unterstreichen und gleichzeitig ein Statement setzen. Nutze die oben genannten Tipps, um die besten Stücke zu finden und deinen eigenen Vintage-Look zu kreieren. Happy hunting!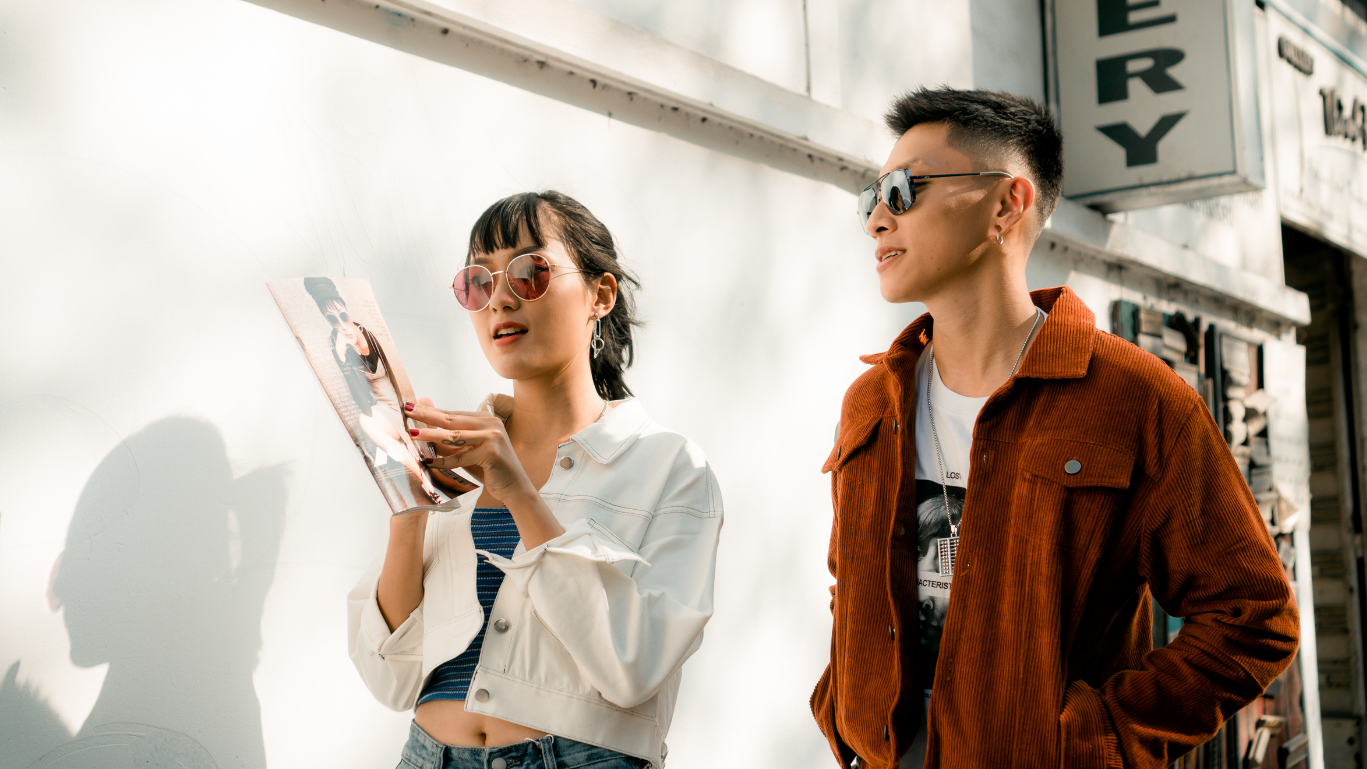 Meet The Author
Dan Shewan
Originally from the U.K., Dan Shewan is a journalist and web content specialist who now lives and writes in New England. Dan's work has appeared in a wide range of publications in print and online, including The Guardian, The Daily Beast, Pacific Standard magazine, The Independent, McSweeney's Internet Tendency, and many other outlets.

See other posts by Dan Shewan